506th Arrived 19th of December 1944
The 101st arrived at Bastogne on the 19th of December 1944 after a night long ride from Mourmelon in trucks. The regiments were deployed as follows: 501st spearheaded, 502nd near Champs, 506th marched from Champs straight through Bastogne, into Foy - Houffalize direction with the 1st Batallion going on to Noville as Team Desobry was catching hell there and needed to be re-inforced immediately.
The unit was directly involved in the Battle of the Bulge that took place from December, 1944 to January, 1945. While resting and refitting in France after Operation Market Garden, General Eisenhower called on the 18 Airborne Corps, including the 101st Airborne, on December 16 to be moved into the Belgian town of Bastogne to prevent the Germans gaining access to its important crossroads. The short notice of a move to the front left the 101st Airborne units short of food, ammunition, arms, men, and winter clothing. The 506th Parachute Infantry Regiment, along with the rest of the 101st Airborne, was encircled immediately.
The 506th was sent to the North East section of the encirclement. On the first day of the siege, there were reports of problems with closing the gap in between the 501st PIR and the 506th. To stall the Germans for the American defense to be set up, the first battalion of the 506th, along with Team Desobry from the 10th Armored Division, was sent out to combat and slow down the Germans in the towns of Noville and Foy. One third (about 200 men) of the battalion was destroyed, but in the process had taken out 30 enemy tanks and inflicted 500-1000 casualties on the enemy.
The battalion was put into reserve and the 2nd and 3rd battalions were put on the lines. A supply drop on December 23rd helped to alleviate the supply problems to some extent. After the Third Army broke the encirclement, the 506th stayed on the line and also took part in the following offensive which resulted in the liberation of Foy and Noville in January, until being transferred to Haguenau. The 506th PIR and the 101st Airborne were pulled off the line in late February 1945.
Positions 506th December 1944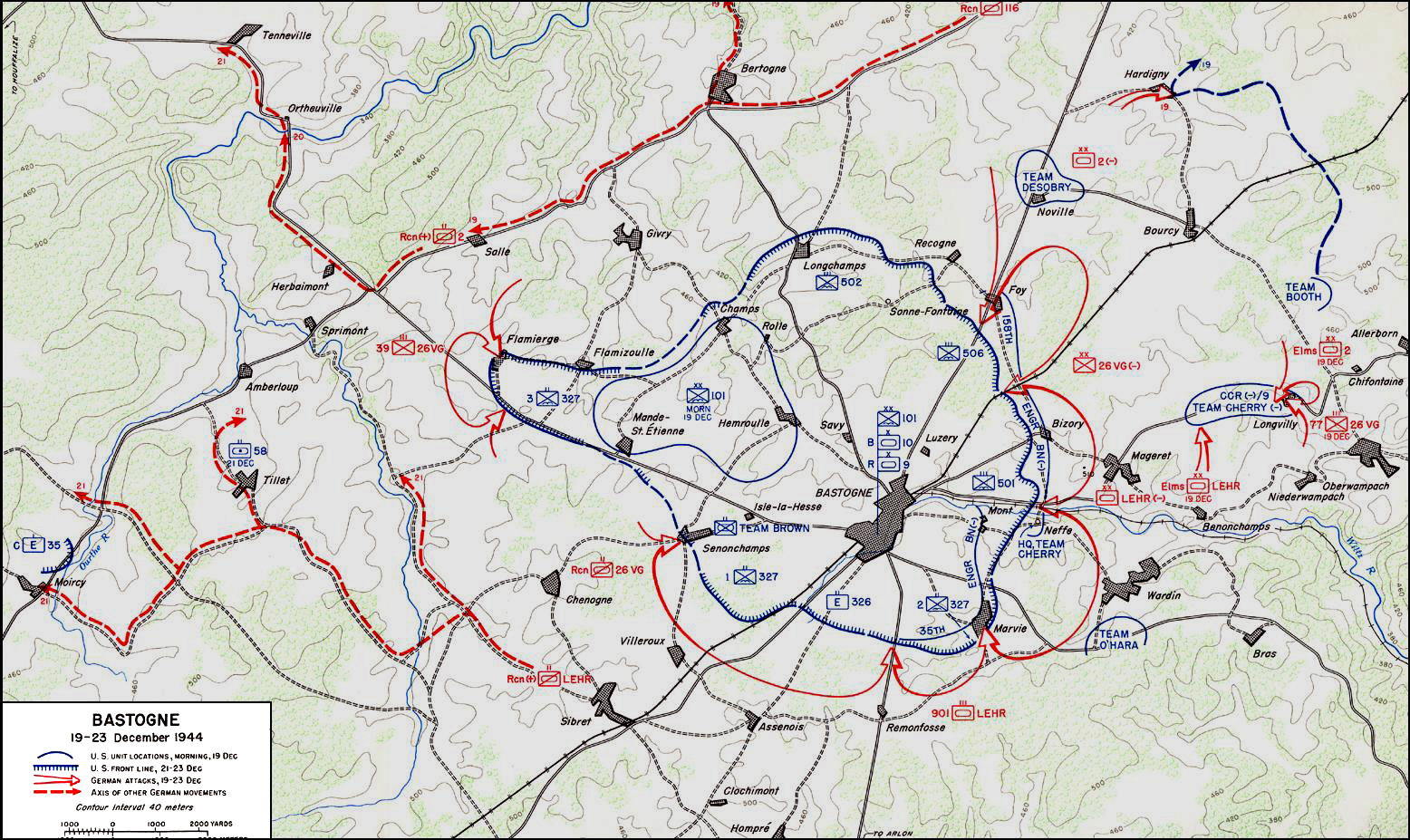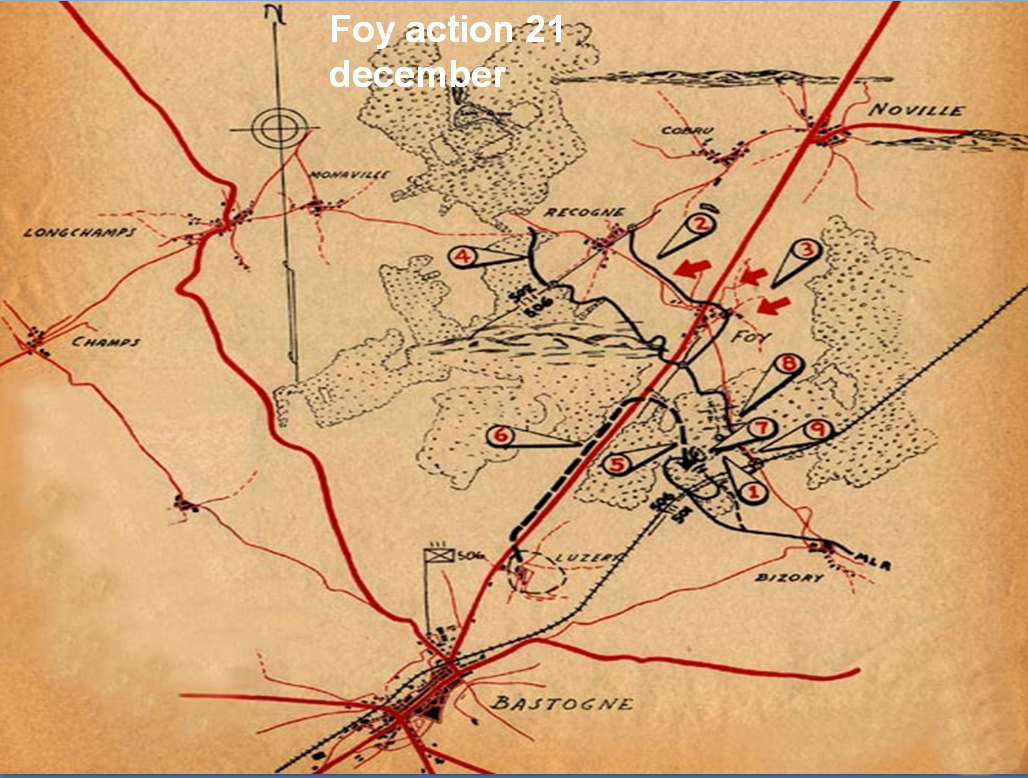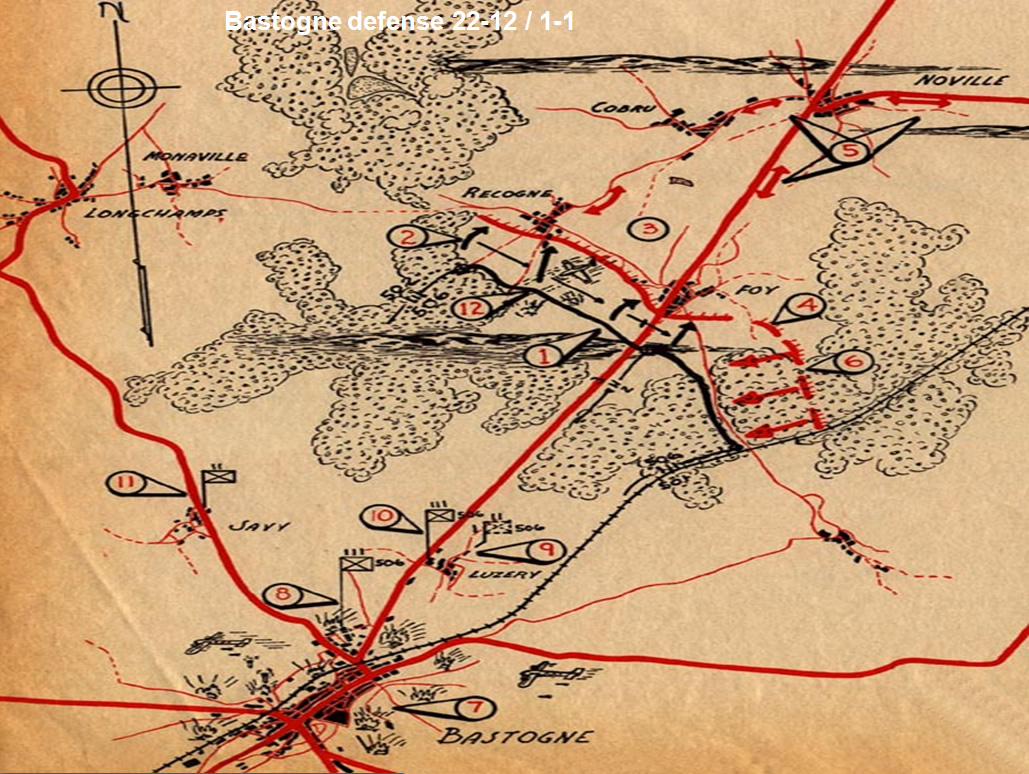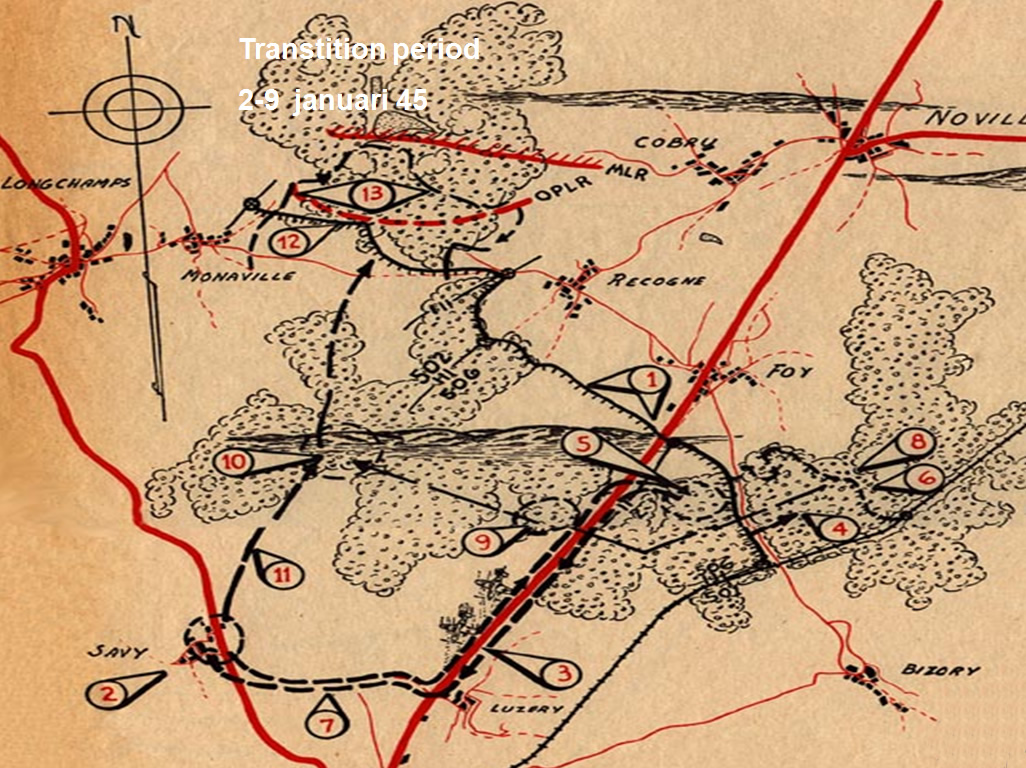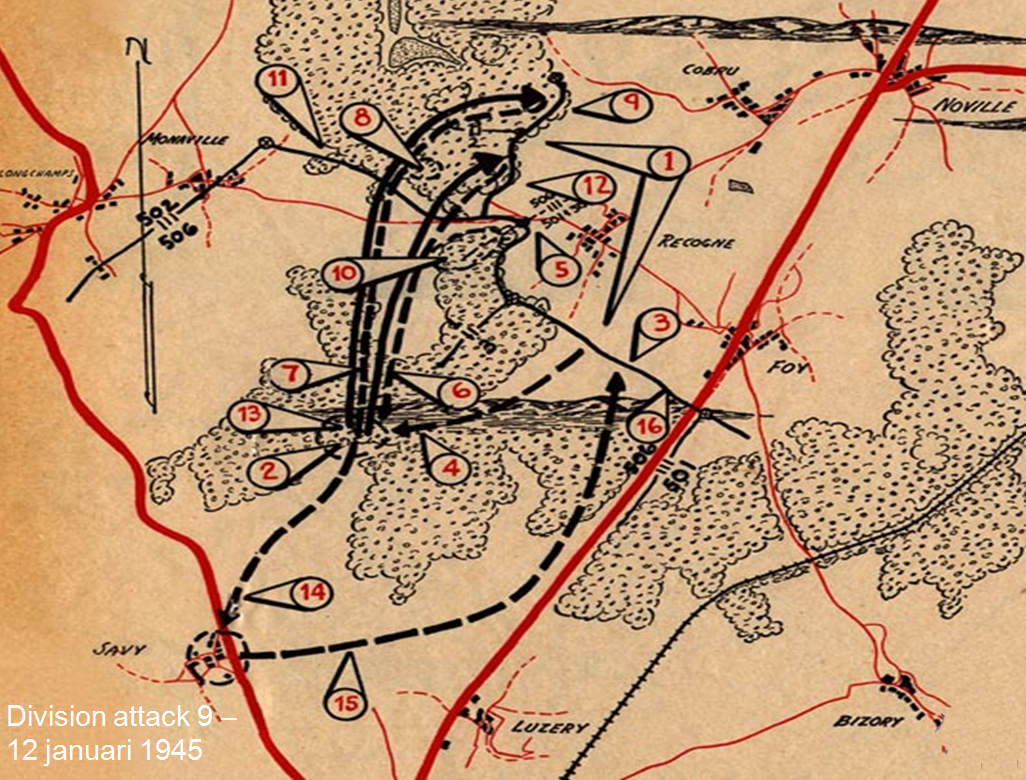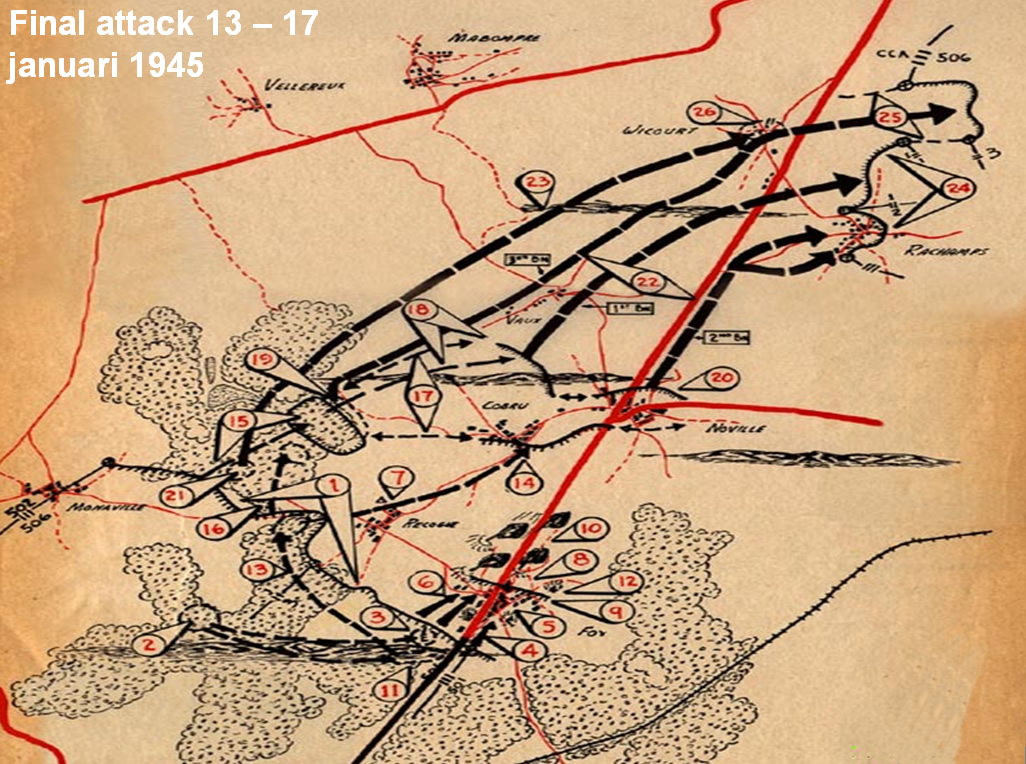 Author F. Scheurwater